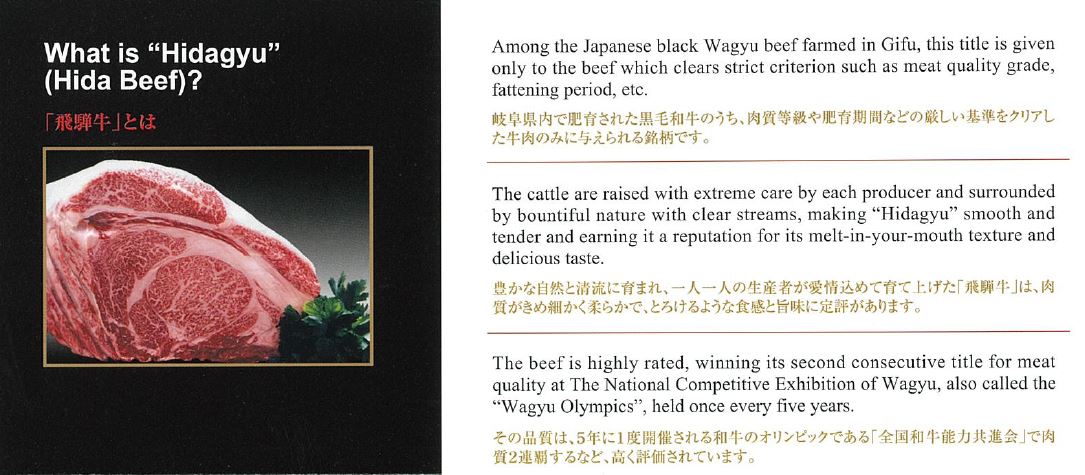 We finally offer Hida Gyu directly from Japan. Hida Gyu is one of the most famous Wagyu in Japan; like Kobe Beef and Matsusaka Gyu. We offer A5 top grade Hida gyu boasting bright pink coloration and an intense marbling appearance. Sirloin is a steak cut from the loin, for one of the finest steaks, with a flavor that melts in your mouth.
Hida Gyu will be available from Tuesday, June 28, 2016. We will serve a Hida Gyu Suki-Nabe with the Sushi Kaiseki. Hida Gyu Sirloin Steak as an a La-carte menu item will also be available.
Book now to try Hida Gyu at Zen, the first restaurant to serve Hida Gyu in North America.